Parajet Owners You and your paramotor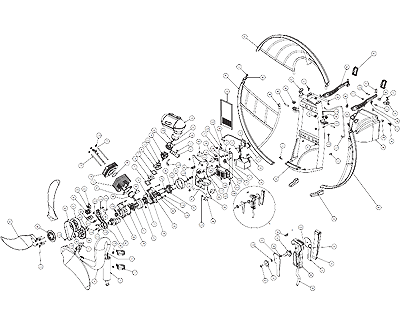 You and your paramotor
Service. It's a small word, but can mean so much. We believe in providing complete service for you and your Parajet.
As a Parajet owner, we hope that you feel reassured by our reputation for reliability and quality. But to give you even greater peace of mind, every new Parajet paramotor comes with a comprehensive 1 year warranty. This means you can rest assured that your paramotor is covered for any failure caused by a manufacturing fault during the warranty period.
Parajet ownership is renowned for being trouble free, but we want any issues you may have to be resolved as quickly as possible.
Call us on +44(0)1747 830575 or email .(JavaScript must be enabled to view this email address)
Owner's Manuals
Find the owner's manual for your new paramotor using the links below and gain an in-depth understanding of the features and functions of your new Parajet. Please note that the online version of the owner's manual are for reference only and features or specifications shown here may vary slightly.
» Volution Manual
» Volution 2 Manual
» Cyclone Manual
» Zenith Manual
Parajet Parts
All our paramotor parts have been designed, tested and manufactured according to Parajet's uncompromising premium standard to ensure the superior quality and durability of every part. With each part and component, you can have complete confidence in its fit, quality, durability and function.
» Volution Parts List
» Volution 2 Parts List
» Cyclone Parts List
Order your genuine Parajet paramotor parts online via the Parajet Store.
Servicing
To get the best out of your paramotor and to keep it as safe and trouble-free as possible, we recommend that you have it maintained and serviced at regular intervals at our Parajet workshop. Not only will you feel reassured that trained engineers are working on your paramotor, you can rest assured that they will use high-quality, high-performance Parajet parts.
One of our trained professionals will give your paramotor a full health check. We will also ensure the essential safety and performance checks are carried out. You will then be provided with a full written report and we will talk you through any items which have been highlighted.
Between services we suggest you regularly:
1: Propeller: Secure, free and smooth rotation, undamaged.
2: Propeller Bolts: Tight and free of any signs of previous vibration.
3: Exhaust: Secure and free of cracks and corrosion.
4: Belt Drive: tension and condition.
5: Fuel: Correct mix, fuel lines good, Spark plug colour.
6: Harness: Attachments, correctly adjusted, condition of webbing & stitching.
7: Reserve: Mounted correctly, reserve handles release ok.
All this information and advice can also be found in your Owner's Manual.
TUNE INTO PARAJET TV
Owner Services & Support
ENGINEERED BY THE BEST!
OTHER DEVELOPMENTS