Contact Parajet International Sales and Product Enquiries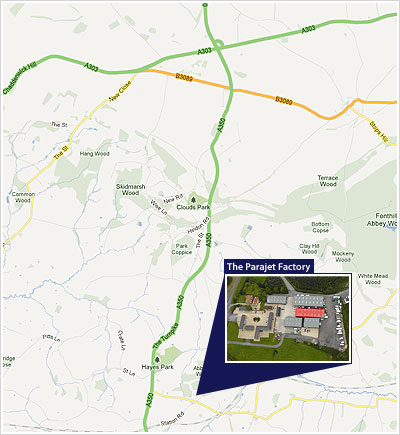 Our customer service team are here to help.
As a Parajet pilot, we hope that you feel reassured by our reputation. It is one that has been built over many years and one which is regularly reinforced by the excellent level of service we provide to our customers.
From our comprehensive warranty, to our ability to go that extra mile to solve a problem, everyone at Parajet strives to ensure a positive feeling of intense excitement is felt by our customers; so it is no coincidence that the Parajet brand is synonymous with customer satisfaction.
So, whether you're looking for more information on our Parajet paramotors, or you have a technical query, you'll find an easy way to contact us right here. Our customer service team loves getting your feedback and we do review all emails that come in, so please allow time for us to respond.
Parajet International Contact Details
Parajet International Ltd.
10 Chaldicott Barns, Tokes Lane,
Semley, Dorset SP7 9AW UK
Tel: +44(0)1747 830575
Email: .(JavaScript must be enabled to view this email address)
Directions: maps.google.co.uk
Facebook: www.facebook.com/parajet
Twitter: www.twitter.com/Parajet
TUNE INTO PARAJET TV
OTHER DEVELOPMENTS
ENGINEERED BY THE BEST!
BUYERS GUIDE